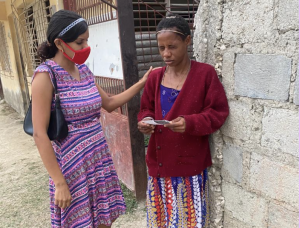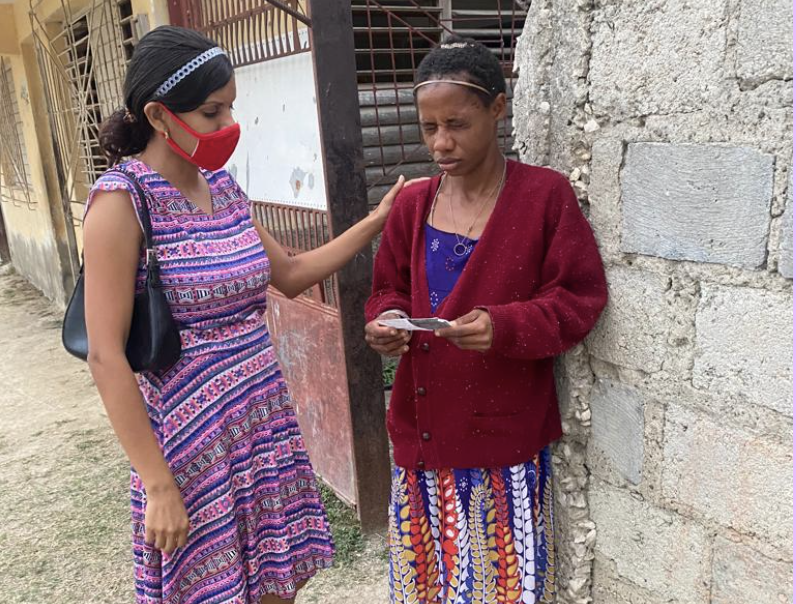 Yisel is one of our devoted full time church planters.  She evangelizes and disciples at the General Hospital, also in the streets and supports other ministry areas to strengthen the missionary work of the place where she lives with her family; her husband is a missionary.   This hard working evangelist states, "God has given me a passion so that souls can be saved and my life is dedicated to that."
Sadly, almost half of the world's population live in communities where Jesus is virtually unknown.    While most of these unreached brothers and sisters live in the "10/40 Window", surprisingly, many our neighbors in the US, the Americas, and countries in our own hemisphere have not heard the good news of the Gospel of Christ.  You can help Bridges for Life continue to close that "window".
Our friend, Yisel, and her family need support if they are to continue in the mission field.  Food, medicine and toiletries are excessively expensive and thus, unaffordable to them.  Maybe you can be the answer to her family's prayers by giving a little out of your abundance.
A single gift of any amount is a blessing and just $100 provides a living wage for one month for Evangelist/Church Planters in this mission field.  A recurring gift on your part will provide security for the worker and their family and drive the long-term growth of God's Kingdom.  Together we can turn an unreached people group into a thriving Christian community.  Won't you help today?